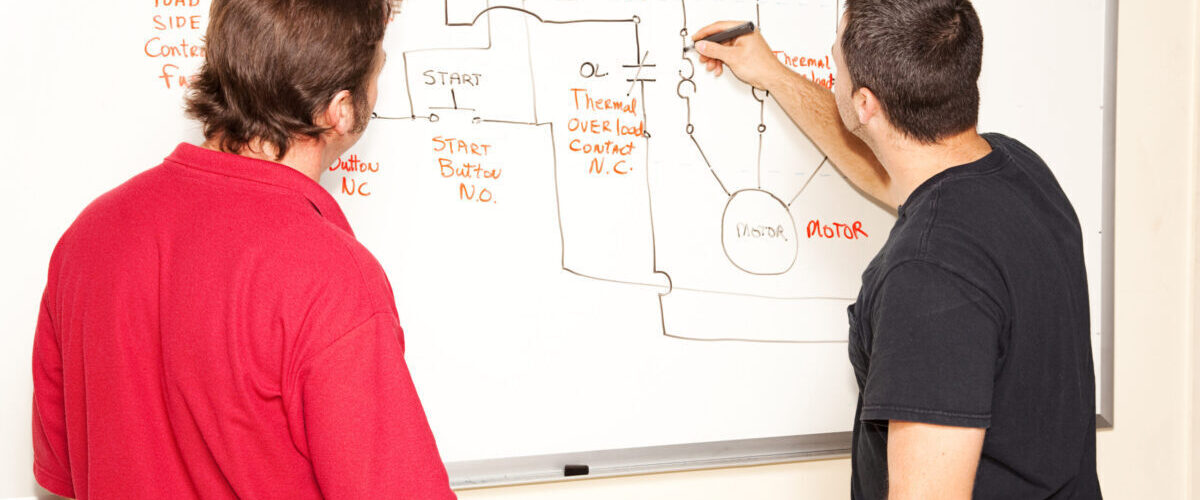 TRAINING
Cadick Corporation has a variety of hard-to-find, quality training courses for the high-technology sector of the power industry.
Using training modules written in-house by our skilled and experienced developers, we have prepared a variety of programs that can be quickly customized and presented at your facility. Subjects include power system safety, engineering, operations, and maintenance. 
A partial list of our offerings includes:

Short Circuit Analysis

Time-current Coordination

Flash Hazard Analysis

Electrical Safety-related Work Practices

Equipotential Grounding Methods

Electrical Safety for Unqualified Personnel

Generation and Industrial Plant Electrical Protection

Electrical Transmission and Distribution

Electrical Protection

Protective Relay Applications

Advanced Power System Analysis

Power Quality Diagnosis and Mitigation

Ground Systems Design and Application

Grounding Systems Measurement,

Troubleshooting, and Diagnosis

IEEE Color Book Training Courses — including the Red, Bronze, Gold, Buff, Blue, Emerald, Brown, Yellow, and Green Books

Principles of AC Power Systems

Power System Operator

Generator Operator

Reliability Centered Maintenance
For more information, download our Training brochure.
How Can We Help?
Get in touch to learn more about our best-in-class solutions

---
1-800-931-8573
---
Our industry-leading solutions can help you achieve your goals
Have questions, want to discuss your requirements, or need a proposal?